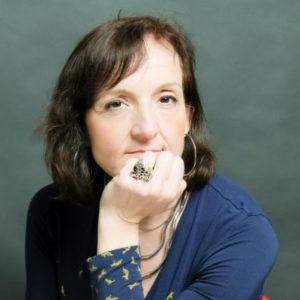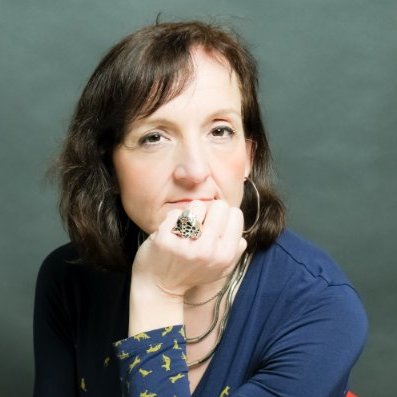 Nuria Lloret is a professor at the Universitat Politècnica de València (UPV). PhD from the UPV and degree in Geography and History.  She has been the Director of the DCADHA department from 2004 to 2012, she is currently Coordinator of the Doctorate in Music of the UPV, and Director of the Master CALSI Master of contents and legal aspects in the information society and PhD coordinator in the Master of Music of the (UPV). As a researcher, she belongns to the design and manufacturing institute (IDF) of the (UPV), and she is member of the governing council of the Institute. He also belongs to the interdisciplinary research group of the University of Granada, PAI-TIC group.
In 2010 she obtained a research grant from the Ministry to make a stay at the New York University at the Rey Juan Carlos I Center.
For 10 years she has been the Director of the international congress CALSI.
She has directed several research projects at national level and European programs. Being an expert evaluator for the European Union since 1998 in the various Marcos programs to date. She is also an ANECA evaluator for the REACREDITA program.
She has published in multiple international articles having been co-editor of the book "Systems Science and Collaborative Information Systems: Theories, Practices and New Research.
Founding partner of the companies Masmedios.SL (Consultant in Digital Comunication, Web Analytics and Personal Branding and Online Identity) and the company The Line Between Ltd with headquarters in the USA.
She is currently president of the AECTA association and member of the National Federation FENAC. Member of the board of directors of the CEV and member of the R&D Committee and the Training Commission of the CEOE.
Elena Robles Mateo is researcher  and independent cultural manager with expertise in new media arts. She is PhD in Arts and Sociology. Her dissertation is a mapping of all-women's initiatives in arts and technology worldwide since 1986. She has performed stays as guest researcher at Interface Cultures Department in Kunstuniversität Linz, Austria, and at Computer Science Department in Carnegie Mellon University, USA. She has international experience as project manager and curator, having worked at festivals and events related to new media arts and creative industries such as Ars Electronica, Transmediale, Leonardo 50th Anniversary, Sónar+D, KIKK and Sensorium. She is co-founder and program coordinator of Atenea, a mentoring and networking project for women in Arts and women in STEM, designing an annual international conference and exhibition, and with a special educational program focused on girls and people with disabilities: Programa Mentoras, funded by FECYT.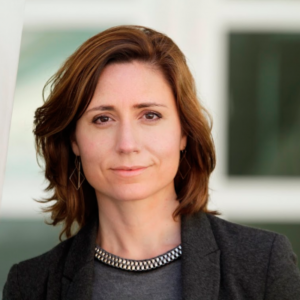 María M. Iturriaga is the executive director for Berklee College of Music at the campus in Valencia, Spain, where she plays a leading role in the campus's academic, enrollment, and institutional strategies. Iturriaga joined Berklee in 2008 and was at the forefront of establishing the college's first international campus. She holds a master's degree in performing arts administration from New York University, a bachelor of science degree in business administration from the Universidad Autónoma de Madrid, and a bachelor of music degree in piano performance from the Real Conservatorio Superior de Música in Madrid. Prior to Berklee, she worked with AEA Consulting in New York, and in external affairs and as a music agent on projects in the U.S., U.K., and Spain. She is a member of the Abram Wilson Foundation Advisory Board and the Comité Protector de la Música del Reciclaje, chaired by Queen Sofía of Spain.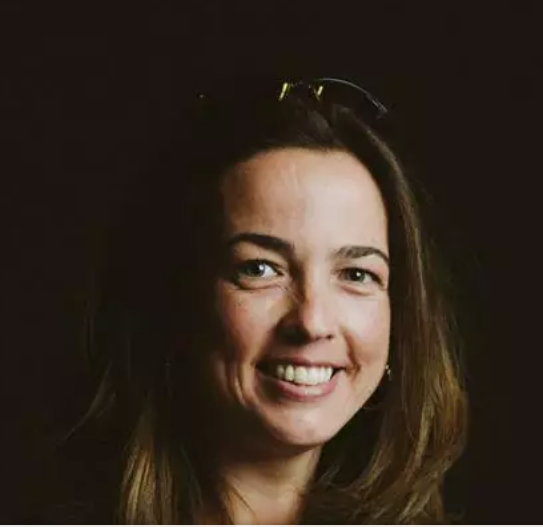 Marga Cabrera is PhD in Audiovisual and Professional Sciences by the Universidad Politécnica de Valencia. She is one of the main managers of the international conference on social networksComunica2. She is the director of theocial media management Master, CALSI.
She is currently immersed in her project "Observatory of new media in Spanish" funded by the "Aids to Researchers and cultural creators 2015" of the BBVA Foundation. www.nuevosmedios.es
She coordinated the Fundéu-BBVA book "Writing for the internet: a guide for new media and social networks"; and she wrote the book "Entrepreneurship in journalism, tools for the new professional network" edited by the UOC.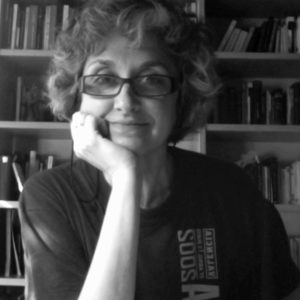 Carmen Giménez is a researcher and professor at the Conservatory of Dance of Valencia, Department of Choreography and Interpretation. Professor of the Master of Music at the Polytechnic University of Valencia and the Liszt-Kodaly Foundation. PhD in Philosophy (Aesthetics) from the University of Valencia. Degree in History of Art (UV) and equivalence to Pedagogy of Dance (MEC). Graduated in Contemporary Dance by the School of Dramatic Art and Dance, and Classical Dance by the Conservatory of Music and Dance. Linkedin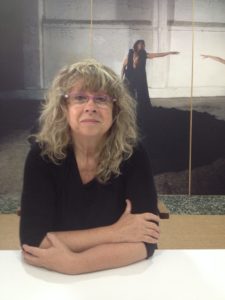 Maribel Domènech is Professor at the Universitat Politècnica de València (UPV), was Director of the Sculpture Department from 1990-1994 and from 1998-2004. Currently belongs to different committees of the Faculty of Fine Arts, Department and a Commission of the Master of Visual Arts and Multimedia. Participate in the Research Project: Mutant Screens. Interactive audiovisual projection with mapping techniques in unconventional spaces (public space, artistic installations and performing arts. (HAR2013-47778-R), financed by the Ministry of Economy, Industry and Competitiveness.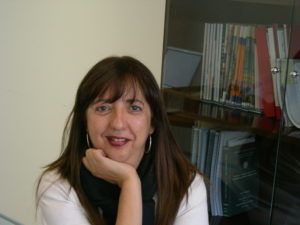 Luisa Tolosa Robledo is a professor at Universtiat Politècnica de València since 1997 and belongs at Audiovisual Communication, Information and History of Art Department. As a researcher, she is specialist in cultural heritage: historic and contemporaneous documentation of archives, audiovisual and musical heritage,its treatment and analysis for retrieval information. Currently she does research about recovery of memory and role of women in history.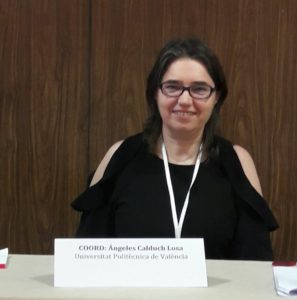 Ángeles Calduch Losa is PhD in Mathematics at the Universitat Jaume I, Degree in Statistical and Technical Sciences at the Universitat Politècnica de València. She is a lecturer and researcher at this last university (UPV), teaching in the Department of Statistics and Applied Operational Research and Quality Methods. Currently, she is also the co-director of Académica y Alumnado at the School of Computer Science at UPV.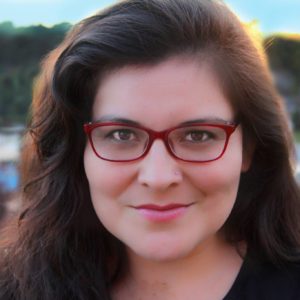 Narce Ruíz studied at the ECAM, the Spanish Cinematography Academy film school. Master degree in Arts in Monterrey, Mexico. Since 2007 she is the Programming Director of the Monterrey International Film Festival. Has several short films and a full-lenght feature film call Palomar. Currently she's studying a PhD in Cultural Industries with the Universitat Politècnica de València.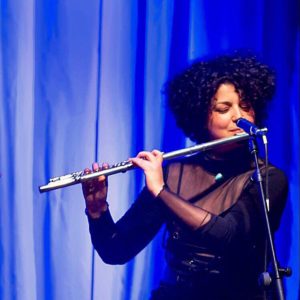 Montse Briceño is a passionate musician, flute and violin player, Music Therapist and PhD in Music. She is an experienced freelance flute player as well a singer who has collaborated with many Symphony orchestras, wind bands, chamber music groups and as well musical theatre projects. Since 1995 she has been teaching in several music schools and she plays and collaborates often in various ensembles and bands (flamenco, pop, rock) which demonstrates her interest in crossover.
Currently, she is involved in the Soundcool developing group, doing research about using Soundcool program with people with functional diversity and special needs.
email: monbrime@upvnet.upv.es / monflau@msn.com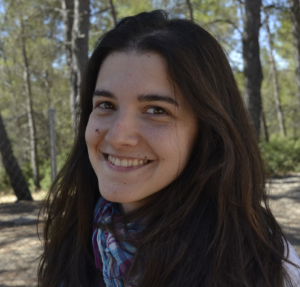 Elena Rita Pelejero is an engineer in Telecommunication by the Universitat Politècnica de València, and works currently as a fellowship in Soundcool Project within the iTEAM research institute. Her specialization covers interactive image and sound modules development for mobile devices systems. She has worked in the marketlab of the KIKK Festival 2017.
elpeib1@teleco.upv.es